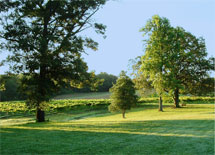 Nestled in the shadows of the Southern Appalachian Mountains, WoodMill Vineyard is surrounded by the natural beauty, tranquility, and charm of the rolling foothills of Vale, North Carolina. Each spring, the hills are brought to life as an emerald green canopy of  vines reach for the heavens and gather sunlight to flavor the sweet southern grape known as the Muscadine. Recognized for their extraordinary flavors, Muscadines are notorious for producing exceptional jellies, desserts, and the popular but often elusive southern indulgence known as Muscadine Wine.
WoodMill Vineyard is approximately 1,100 feet above sea level and located on a plateau about 300 feet above and to the west of the piedmont region in North Carolina. The vineyard has a gradual northeastern slope, constant air movement, and good soil drainage. WoodMill Vineyard started as a ½ acre planting of approximately 100 vines in the spring of 2001 and has constantly grown year-by-year to now consist of 14 acres and approximately 3500 vines. Primary Muscadine varieties include Ison, Tara, Dixie Red, Nesbit, Carlos, Noble and Scuppernong.
At WoodMill Winery, the Muscadine harvest is typically at its' peak between mid-to-late September.   WoodMill Vineyard provides a select variety of Muscadines with a seven-to-eight week harvest window starting in early September and finishing in mid-to-late October. Our winery is handicap accessible and we offer both women and men restrooms.  Our parking area offers ample parking for buses.
???We ONLY allow ADA Considered Service animals on our property???
Please give us a call as to what we offer at this time! (704)-276-9911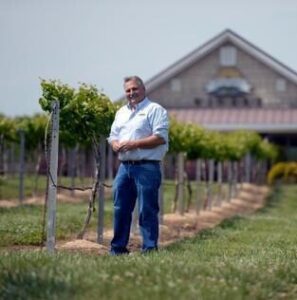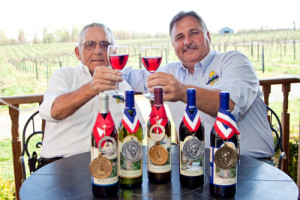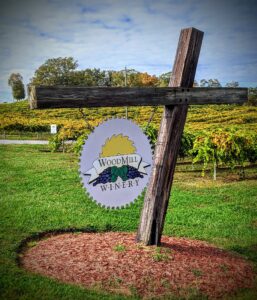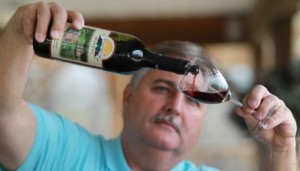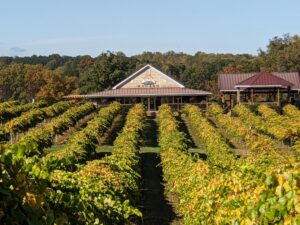 For more information, fill out the WoodMill Winery Contact Form or phone us at 704-276-9911. We look forward to your visit.